CORSICA RESIDENCE
Private Vacation Home
LOCATION: Corsica, France
DESIGN: M. Doxa, M. Chantzopoulou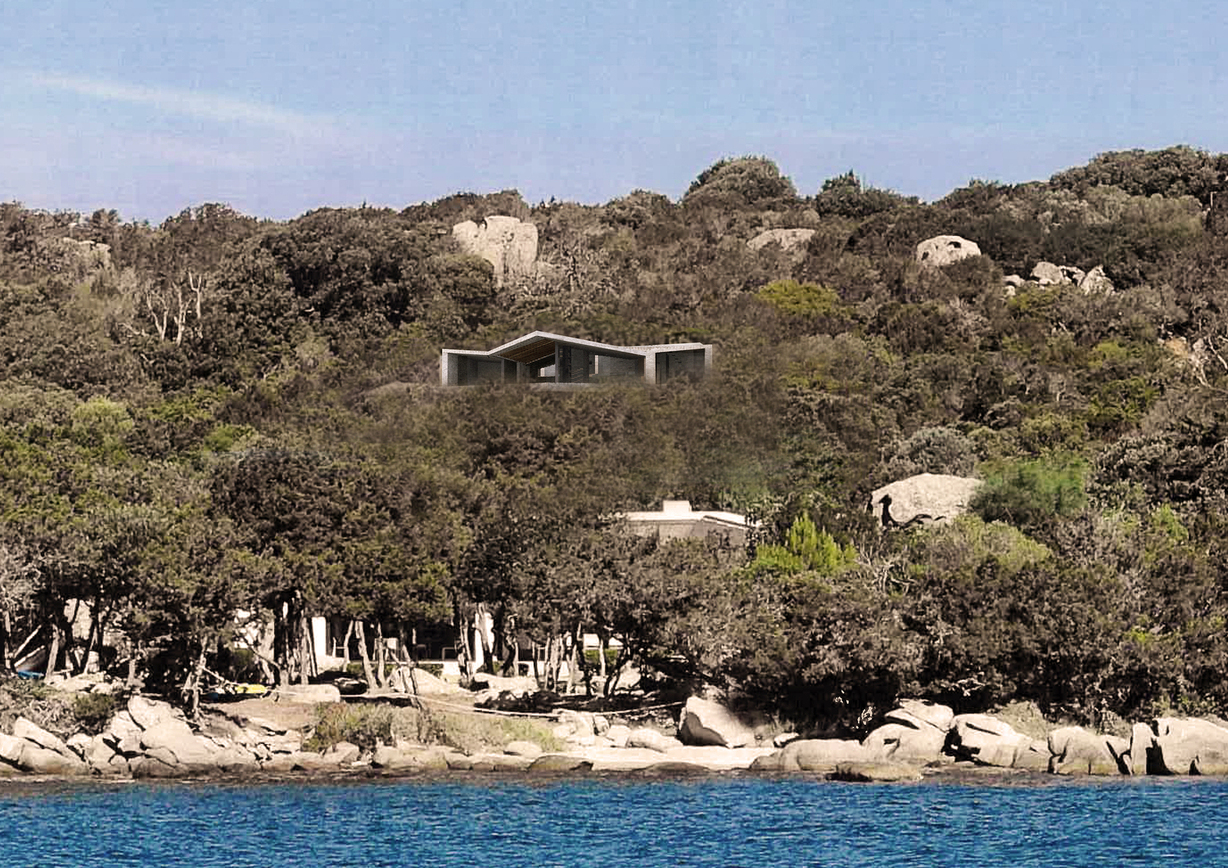 The land is situated off the south coast of Corsica, in a protected bay, where the forest meets the sea.
A gently sloping terrain, shaded by the foliage of oak trees, the plot is spotted with round semi-hollow rock clusters, characteristic of the Corsican landscape. The volumes of the house, in exposed concrete, are designed to resonate these rock formations, integrating the building in this unique landscape.
The process of the sea wind shaping and hollowing out the rocks, has been the starting point for the spatial composition of the house – carving out, fragmentating and rotating a monolithic volume. The lower level, cave-like, hosts the children' bedrooms, with direct access to the garden.
Above, the main living spaces and  master bedroom open out to a planted terrace, offering uninterrupted views towards the sea over the foliage of the trees. An independent guest house is placed behind the main living spaces, elevated one meter higher and separated from the main house by a protected courtyard. 
The entrance to the house is cave-like, through the crack on the rock, into the protected courtyard. The palette of materials is strictly limited to exposed concrete, glass and timber.